In 2012 the Watercolor Society of Oregon and Menucha Retreat & Conference Center created a partnership to host excellent painting workshops in a beautiful, historic setting. Each year the WSO selects instructors for workshops in the spring and fall. Participants in these 3 or 4 day workshops can get away from usual obligations to focus on their art and learning from an excellent teacher. Menucha charms guests with amazing gorge views, comfortable accommodations and exceptional homemade meals.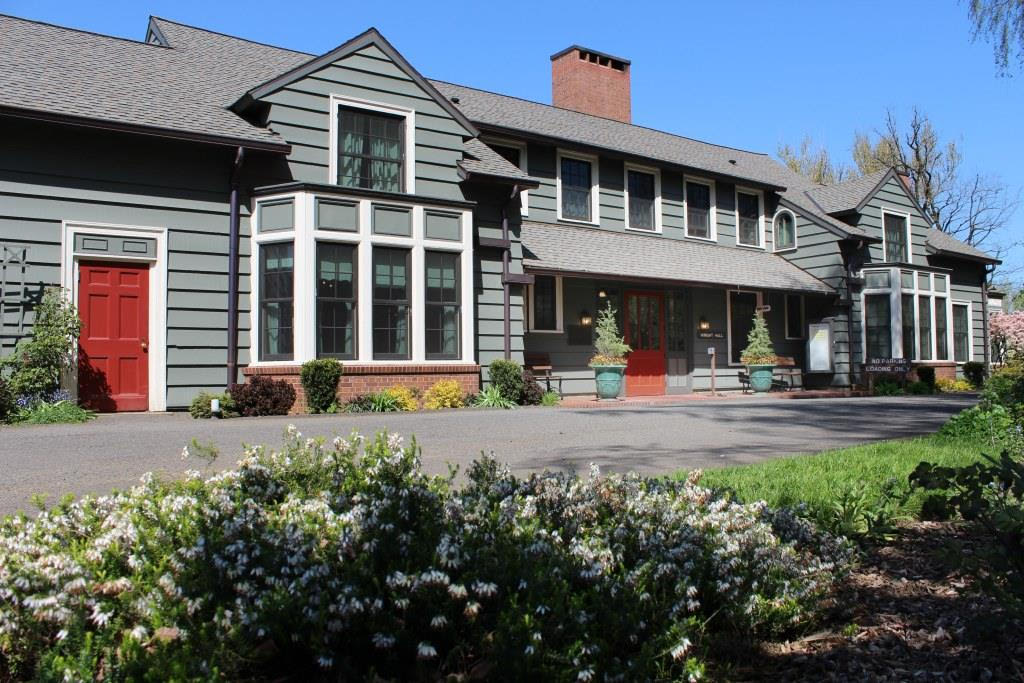 2021 Workshops
May 10-13, 2021
Yong Hong Zhong: Color, Light & Shadow and Composition
Registration opens Tuesday, April 20 at noon Pacific Time
This course will cover color, light & shadow and composition over three days.
Workshop Description
Day 1: Intro to color, warm & cool, simultaneous contrast, seven different approaches to color, color harmony, color temperature and color schemes.
Day 2: Light and shadow.
Day 3: Composition and visual structures.
There will be a 20 to 30 minute lecture in the beginning of every class followed by a 30 to 45 minute demonstration and students will have an opportunity to do hands-on practice. There will be a short critique at the end of each day.
Supply List
Drawing Supply: Vine Charcoal sticks
Paints: Azo Yellow, Cadmium Yellow, Cadmium Orange, Cadmium Red, Quinacridone Rose, Alizarin Crimson, Ultramarine Blue, Cobalt Blue, Cerulean Blue, Pthalo Blue, Payne's Gray, Burnt Umber, Dioxazine Purple, Ivory Black, Chinese White.
Brushes: Round brushes 4 to 5 sable or synthetic and a couple of squirrel mops (variety of sizes). Flat brushes, 4 to 5 (variety of sizes). In addition to the traditional western watercolor brushes, I also like to use a variety of Chinese calligraphy brushes. Please bring what you already have.
Paper: Arches Cold Press 10×14 or 9×12 140LB 12 sheets.
Additional: Palette, small sketchbook, water container, paper towel, masking tape, drawing board, 2B pencils, palette knife, eraser, small spray bottle.
Accommodations and Dining
Workshop is limited to 10 participants.
Everyone gets their own bedroom and their own painting table. Housing and painting will be in Wright Hall. If you have any mobility concerns, please let us know so we may assign you an appropriate room.
Menucha's kitchen prepares excellent, plentiful, cooked-from-scratch meals. If you have any dietary restrictions, we'll ask you to fill out a form ahead of time so we may prepare to feed you properly. Due to pandemic health restrictions, meals will be served take-out style (in individual boxes on trays). Participants may opt to eat at a dining room table (socially distanced from any other guests), in your room, on the terrace, at a picnic table outside, etc.  As guidelines change, we will update this description.
About Yong Hong Zhong
Yong Hong Zhong was born in Canton, China, and immigrated to the United States when he was twelve years old. Yong developed a keen interest in drawing at an early age. His determination to pursue his dream of being an artist prompted him to attend La Guardia High School, a prestigious school for music and arts in New York City. Yong continued his education at Pratt Institute in New York to further develop his artistic skills. He majored in Illustration and has a minor in Art History.
During his third year at Pratt Institute, Disney Animation Studios selected him and fourteen other college students from all over the country to tour their facilities and study under their artists for two weeks. The animation industry reinforced his love for the arts. Upon graduation, he was offered an internship at the Disney Animation Studios in Florida. After completion of the internship, Yong went back to New York and worked for MTV Animation Studios as a storyboard artist. At MTV, he helped design backgrounds, props and also had an opportunity to be a voice-over. A year later, he rejoined the Walt Disney Company and began working on feature films in 1995.
While at Disney, Yong had the opportunity to work and learn from many talented artists. The changes and demands in the animation industry from traditional 2D films to 3D films have also broadened his versatility and proficiency in various production softwares. Over the years, he has refined his skills in story telling, color and composition.  The knowledge and experiences he acquired from the animation industry continue to be an invaluable influence in his art.
After completion of Disney's "The Princess and the Frog" project, Yong was ready to take a different direction and focus on his passion for traditional painting. Yong takes inspiration from many different forms of art but none has more influence on him than the early California impressionists.  His subject matter varies from landscape to portrait to still life.
Oregon's beautiful landscapes and family oriented communities have motivated him to relocate. He currently lives in Portland with his wife and two sons.