In 2012 the Watercolor Society of Oregon and Menucha Retreat & Conference Center created a partnership to host excellent painting workshops in a beautiful, historic setting. Each year the WSO selects instructors for workshops in the spring and fall. Participants in these 3 or 4 day workshops can get away from usual obligations to focus on their art and learning from an excellent teacher. Menucha charms guests with amazing gorge views, comfortable accommodations and exceptional homemade meals.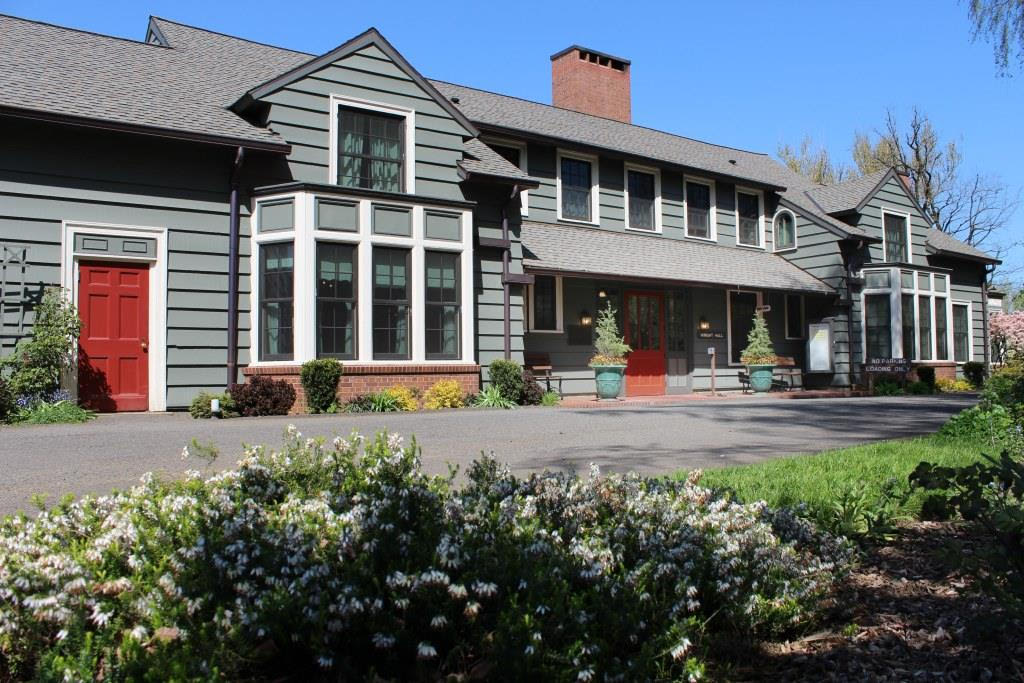 2022 Workshops
More information can be found on the Menucha website.
"Discovery" – An Artist Retreat & Workshop with Beth Verheyden at Menucha Conference Center
July 5-7, 2022
Join Beth for this relaxing and revealing artist retreat & workshop. Discover how life influences how you paint and learn to intentionally express what is important to you. Enjoy the peaceful and beautiful setting of the Menucha Retreat Center.
In this workshop "Discovery", you will reflect on life experiences and you'll learn how they influence what and how you paint. Most importantly, you will discover how to become an artist who expresses meaningfully, with intention.
Explore alongside Beth, how perspective, composition, color, mark making, edges and the personal use of words, all play important roles in the telling of your own personal stories. Every day will include topical discussions, painting demonstrations and hours of painting time for you. You will be challenged to be honest and intentional in your choices so that your work reveals who you are and what is important to you.
"I believe this workshop to be one of the most important of my career. There came a time in my own artistic journey that I wanted to say something honest and meaningful through my paintings. My hope is that I can pass along the knowledge and ability for you to paint your own stories – to paint your life."
Daily Focus
Day 1:
Perspective & Composition – Explore the Relationship Between Perspective, Composition & Emotions
Expressive Color – Explore & Practice Color Theory
Day 2:
Meaningful Titles – Choose Titles that Suggest a Story
Intentional Marks – Discover What Types of Linework and Marks Are Unique to You and Why
Fluid Movement – Practice Edges & Brushwork to Create Motion
Day 3:
Revealing You – Painting an Analogy
Cost of Workshop
Menucha and Watercolor Society of Oregon are partnering together to bring you this unique workshop and artist retreat!
The workshop cost is based on the type of lodging you choose and includes lodging (if applicable), meals and instruction:
Commuter – $440 (no lodging; includes 5 meals & class)
Triple Occupancy – $490 (includes lodging, 7 meals & class)
Double Occupancy – $568 (includes lodging, 7 meals & class)
Overnight stays are optional. Menucha now offers you the option of staying overnight or commuting. The number of room types are limited, so reserve yours soon.