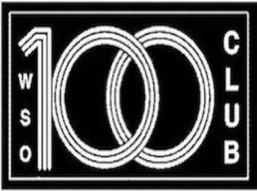 The WSO 100 Club is a non-profit corporation established by WSO in 1984 as an endowment fund purposed with subsidizing WSO member education and the WSO Awards Program.
For only $100 you can become a WSO 100 Club patron for life!
You will be recognized at all WSO shows and your name will appear in every awards catalog. But the best part of belonging to the WSO 100 Club is knowing that your contribution will ensure continued opportunities for WSO members for many years to come. Because our budget formula is designed to draw funds from earnings while preserving fund equity, the money you invest today will continue to grow in the fund in perpetuity!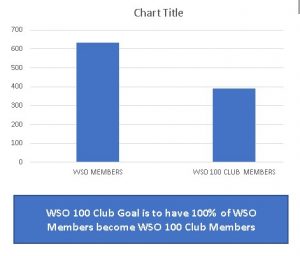 Each year WSO 100 Club continues to grow! Over one half of all WSO members are now also patrons of WSO 100 Club. As we grow, we can increase the funds dedicated to our awards program – which means higher cash awards!
If you are not a patron currently, please support us today. Just print and complete the Donation Form below and send it with your tax-deductible donation of $100 made out to WSO 100 Club, and mail to the address on the form. All donations are gratefully accepted but a minimum donation of $100 will get you into the WSO 100 Club.
If you are already a WSO 100 Club patron and would like to make an additional donation or if you would like to contribute in someone else's name, just fill out the Donation Form accordingly.
If you have any questions, please contact the current WSO 100 Club President.