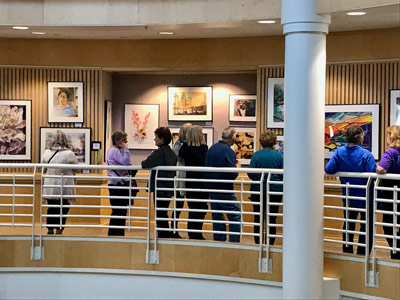 WSO sponsors two exhibitions each year, one in the Spring and one in the Fall. Each exhibition is part of a weekend convention that takes place at different locations around the state of Oregon.
Active members are invited, by prospectus, to submit digital images to be juried by a nationally known artist. Eighty paintings are chosen for each exhibition, and twenty paintings that the juror deems to be outstanding are selected to receive cash and merchandise awards.
Images are typically due by August 1st and February 1st. If your painting is selected, there are specific requirements for display.
WSO is also a member of the Western Federation of Watercolor Societies and WSO Members in good standing are eligible to submit a painting to this exhibition.