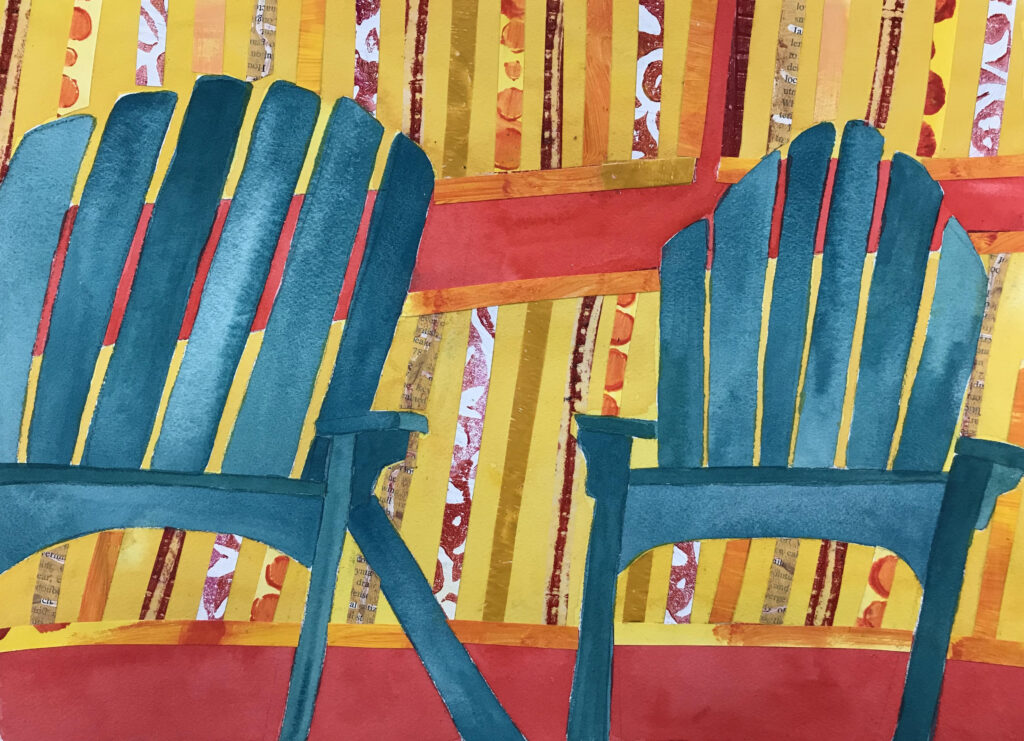 Welcome to our first viewing of the Members' Gallery! The painting images below were submitted by our members based on the theme Summer Dreams. We hope you enjoy these wonderful paintings.
In each quarterly issue of the Watermark, we will announce the theme for submissions to the next Members' Gallery. Read about the Members' Gallery theme for November on page 39 of the August 2022 Watermark. That's where you'll also find the instructions for making submissions.
— Leslie Dugas, Watermark Co-editor
Click on any image below to display it larger and in its original proportions.