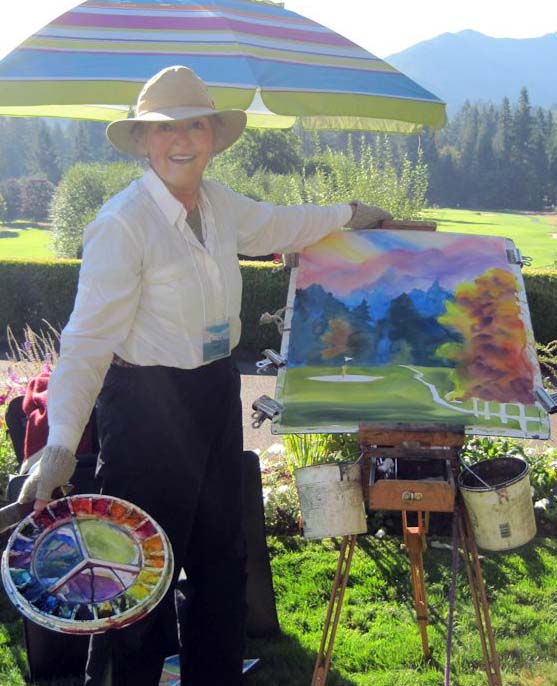 WSO sponsors two competitions each year in the Spring and Fall. Each exhibition is part of a weekend convention that takes place at different locations around the state of Oregon.
Active members are invited, by prospectus, to submit digital images to be juried by a nationally known artist. Eighty paintings are chosen for each exhibition, and twenty paintings that the juror deems to be outstanding are selected to receive cash and merchandise awards.
Images are typically due by August 1st and February 1st. If your painting is selected, there are specific requirements for display.
Please view images of accepted paintings from past conventions on our history page. The award winning paintings are exhibited in a six-month traveling show.
Future Exhibitions and Conventions
| | | | | |
| --- | --- | --- | --- | --- |
| Exhibitions | Conventions | Location | Chairs | Juror & Workshop Host |
| Transparent |  Fall 2018 | Salem | John Mohney, Judy Mohney & Barbara Folawn | Robbie Laird |
| Aqueous |  Spring 2019 | Portland Airport Sheraton | Moya Lehman | Jean Pederson |
|  Transparent |  Fall 2019 | Bend/Sisters | Linda Burgel, Jennifer Starr, Kim Smith, Dottie Roth, & Linda Shelton | Joyce Hicks |
WSO Convention Workshop
Workshops are held twice a year in conjunction with our conventions. They are normally held the week before or the week after the weekend activities and each is presented by the artist who juries the show at the convention. Workshops are limited to WSO Active Members and opened to Subscriber Members if spaces remain available.