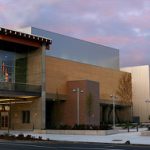 Supply list for breakouts
Ed Labadie
Bring supplies for drawing or painting.
Elizabeth Zimmerman
Elizabeth will be using an iPad Pro with Procreate app and Apple Pencil for the demonstration. Participants are welcome to bring their iPad and a stylus, but keep in mind that assistance can only be for those with the same products Elizabeth is using. Elizabeth will do her best to help anyone with other products.
Eve Withrow
One 22×30 sheet of cold press 140-pound watercolor paper, cut into 4-11×15" pieces.
Either watercolor or acrylic paint

3 warms
3 cools
White
a neutral (one of my favorites is Paynes grey) or mix your own

A pallet pan or small containers so you can work with your paints in liquid form.
A variety of watercolor brushes.
Items for creating texture such as:

a corrugated cardboard piece
lace
textured fabrics
waxed paper
gauze
leaves
Look around your house and studio for sources!

Natural sponges
Paper towels
Newspaper to absorb excess liquid under your paper.
A hard printmaking roller. (I'll bring a few extras)
Smooth Styrofoam meat trays.
Mat gel medium for gluing.
A neutral brush end marker to cover cut edges.
Water container.
Mary Elle
Original Saran Wrap
Quinacridone Gold paint
Dioxazine Purple paint or dark purple substitute
Some color of red paint
1/4 sheet of watercolor paper of your choice. 300# takes a long time to dry and you will not be able to use a hair dryer. I suggest using 140#, 156# or Crescent Watercolor Board #115
Mojdeh Bahar
No supply list-bring a note pad if you like to take notes.
Round Robin – Session with Beth Verheyden, Chris Stubbs, Leslie Cheney-Parr, Margaret Godfrey, Yong Hong Zhong
Five (4 x 6) photos or sketches of subjects you intend to paint
Sketchbook or notebook for taking notes
Pencil for sketching
Pencil or pen for taking notes
Felt tip pen for value studies
Colored pencils
Sandra Pearce
Bring your favorite art supplies and, if you want, a photo to work from that has depth.
Bonnie Moore
Most important – Grahms Cerulean Blue and Grahms Raw Sienna
Ultramarine Blue
Holbein's Neutral Tint or you can mix your own black.
Undersea Green
Burnt Umber
New Gamboge or Winsor Newton's Winsor Yellow
Alizarin Crimson or Quinacridone Coral or Quinacridone Red
White gouache
Masking fluid plus a way to apply it and remove it.
Kleenex (no lotion)
Old hand towel, sponge, or paper towels
Water containers
Brushes
Pallet
1/4 sheet of 140# Arches Hot Press watercolor paper…. cut into quarters (4 approx. 5″ x 7″ pieces)
Your other favorite watercolor supplies.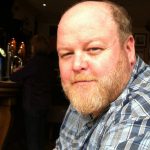 Ian Stewart Workshop Supply List
In most cases, the colors and materials you already have will work. If you have good quality paint, I don't expect you to buy every paint on "palette list" below. If there is a color you have in question please email me. I would, however, suggest that you have at least one large wash brush one mottler and a pointed detail brush at size 10 or 14.
Basic notes on materials
The following are what I use for painting- and everyone's taste is slightly different there.
We cannot replicate a paper's reaction in different sketchbooks, therefore I strongly recommend the Stillman and Birn sketchbook in either alpha or beta series, hardbound or wire bound.
You will need a couple of mid-sized mop brushes for larger washes, a good springy pointed round (#8-14) for detail, and something smaller for detailed work. In most cases I can suggest ways to use what you already have to get the same results as I do. It's rare that the materials are in control of what is happening on the paper. I've used twigs and moss in outdoor settings with good results not to mention my fingers.
I use the colors listed below in artist's grade tube paint. Whether you have these exact colors is of less importance than the way we think about mixing color and its strength. With a well-rounded palette you can mix anything as long as you have decent primaries. My suggestion is not to go out and buy all the colors I have listed here with the exception of Winsor and Newton's Burnt Siena or Daniel Smith's Quinacridone Burnt Orange and a decent dark like Neutral Tint. For me, the first two colors are interchangeable; you just need a primary earth orange. My palette is based on earth tones and for each painting is fairly limited.
And don't forget the Viva paper towels (love them.)
Detailed List
Setchbook

I use a Stillman & Birn Alpha Series 9″ x 11″ hardbound sketchbook
If you already have a sketchbook it will be suitable as long as the paper can take watercolor

Arches or Saunders Waterford 140lb Cold Press or rough paper

Loose sheets of Stillman & Birn Beta series papers (I use these also)
We will typically work at 1/4 sheet and do at least one demo a day
Bring twice as much paper as you expect to use!

Stretching board.

I use masonite, or gator board
Masking tape (Scotch brand) to affix the paper to the board

Drafting or masking tape 1" size
Water holder
Small spray bottle
Watercolor palette.

I use a folding metal travel palette by Craig Young or the Holbein series flat palette
The Mijello Fusion Airtight Watercolor Palette is a fine one (especially for Plein Air work) (and inexpensive as are traditional round covered palettes)

Paper towels (I use Viva, it's extremely absorbent and works well.) Do not use dyed or patterned towels!
Paint (see palette list below)
Brushes

Small watercolor brush
Medium watercolor brush (any brand)

Escoda Perla, Versatil, Ultimo series short handled rounds No's 14 and a Versatil 3/4″ flat

Large watercolor brush

A squirrel or synthetic mop No 14 (or close to it)
2″ Mottler brush (make sure it has stiff bristles and some spring to it)

Palette knife (optional)

Brush carrier

I use a Cheap Joe's folding carrier, but anything that will protect your brushes and not bend the points will work

Paint (see full palette list below)

I use primarily Daniel Smith Artist's watercolors.
I do not suggest using student grade paint.

The only difference is the amount of pigment used and your work will look much more washed out than mine.

There are many manufacturers out there and I have tried most of them.
Daniel Smith, Winsor and Newton, Holbein, M. Graham, Rembrandt, are all suitable.

Any other watercolor materials you generally use. In most cases the materials you already own will work. I would, however, suggest that you have at least one large wash brush one mottler and a pointed detail brush at size 10 or 14.
Full Palette
Remember, this is only a suggestion. We can typically make your colors work. I do use the Quinachridone Orange and Cobalt blue quite a bit.
Daniel Smith

New Gamboge
Lemon Yellow
Raw Sienna

Winsor and Newton
Holbein
Any maker

Permanent Alizarin Crimson
Cadmium Scarlet
Imperial Purple
Neutral Tint
Cobalt Blue
French Ultramarine
Undersea Green
Naples Yellow
cobalt turquoise (optional)
pthalo turquoise (optional)
raw umber (optional)
burnt umber (optional)
winsor orange (optional)
verditer blue (optional)
lavender (optional)

Gouache