Elements of Nature and Texture

October 29-November 1, 2018
SAVE $50 if you register in June and use promocode EARLYBIRD
Join Anji Grainger in exploring nontraditional techniques to use alongside watercolors.
In the workshop you will create dynamic, textured patterns in your watercolor paintings by employing nontraditional techniques using plant materials, herbs, legumes, salt, stones and other elements. See how watercolor pigments react and leave beautiful patterns on your paper. The workshop will also emphasize composition and design principles.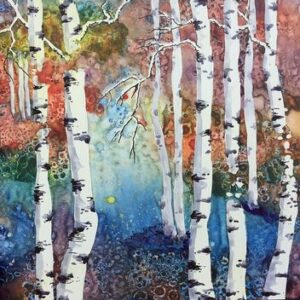 DAY 1: Prepare one-two more starts using a unique texturing process.
DAY 2: Lay down the foundation on two-four painting starts using plant materials, herbs, legumes, salt, stones and other elements observing how watercolor pigment react, leaving beautiful patterns on your paper.  If time allows, begin working on Day 1 starts.
DAY 3: Work towards finishing one or two of your pieces.
Included in the cost of the Workshop:
High-pigmented liquid watercolors of Robert Doak
Super Stretch Spider Webbing
Many fun and unique texturing materials to play with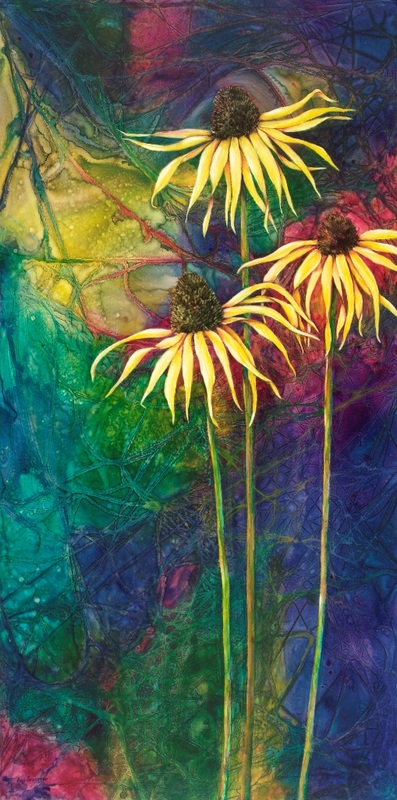 About the Artist
Anji Grainger is a painter of nature and is inspired by what the casual observer may overlook. Her goal is to give the viewer a look into the unique creations that surround us and to portray a feeling of magic and mystery. Anji has taught painting since 1994 beginning with acrylics. She studied in oil from 2002-2003 and in 2006 changed directions and turned to watercolor. Anji spent a month in Florence, Italy, studying technique and began teaching watercolor classes and workshops in 2008.
Contact Menucha Retreat and Conference Center at : https://menucha.org/programs/fwcw