This year we approved WSO membership privileges to 33 artists at the Fall Convention 2016. These artists vary in levels of expertise, technique and style; and, not surprisingly, come from rural and urban areas all over mid and western Oregon. We will have a slide presentation of their images at the Spring Convention in Eugene, and we will also welcome them at a special New Member Reception on Friday evening April 7, 2017. Their name badges will be especially noted to indicate they are New WSO Members. Make a point to say "Hello."
Please look at the list in this newsletter to see who lives in your area. Invite them to a critique, to coffee, to your studio or to visit your favorite gallery. We want to be sure that they feel welcome and become a vital part of this Society.
All images appearing on this site are the copyrighted property of the artist. They are fully protected by U.S. and International Copyright laws, all rights reserved. The images on this site are for online viewing only and may not be copied, reproduced, manipulated, or used in any way for commercial or personal use without express written consent of the artist. Unauthorized usage and or reproduction of these images constitutes copyright infringement, is a violation of federal and international law.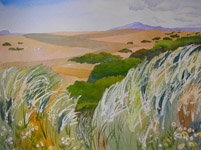 Jean Adamson
"Bandon Dunes"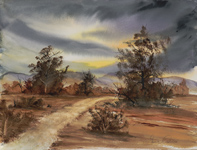 Mark Adcock
"High Desert Storm"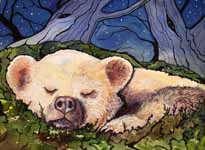 Patricia Brooks Anderson
"Spirit Bear Sleeps"
Steve Carboni
"The Wall"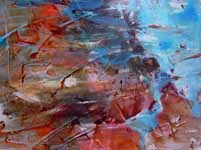 Sheila DeLaquil
"Sparkling Blue"

Evelyn Delgado
"The Dancer"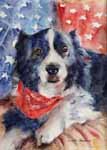 Sandee Ikegami
"My Best Friend"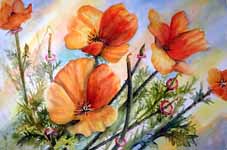 Anna Jacke
"Antelope Valley Poppy Fields"
Philip Lapin
"Cesis Castle, Latvia"
Moya Lehman
"Terre Verte"
Norma Lind
"Garden Outcasts"
Lisa Livoni
"Golden Beets"

Arlene MacDonald
"Cactus Blossom"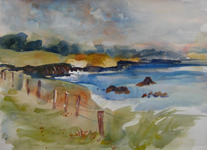 LaVerne Mc Donnell
"Plein Air Inspiration"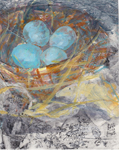 Diana McElheran
"Blue Bird Eggs"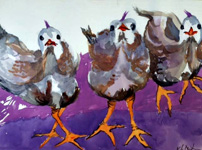 Kirsten Meriweather
"Where's Breakfast?"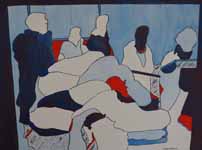 Judith Kay Mohney
"The Class"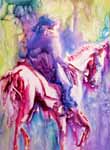 Kristie Mooney
"Martre"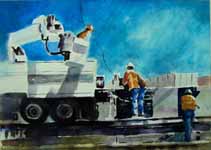 Tom Mullin
"On the Light Rail Line"
JoAnn Pari-Mueller
"Bird and Teasel"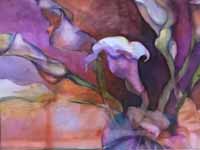 Hazel Reeves
"The Wedding"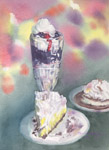 Elizabeth Schilling
"Party on the Plate"
Barbara Stevens-Newcomb
"Coming to Rest 1"
Sandra Swanson
"Field with Hay"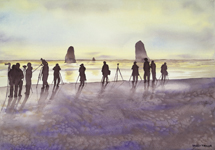 Nancy Taylor
"Shot of Shooters"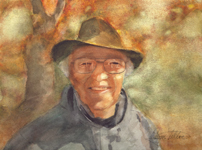 Caryn Tilton
"Beloved"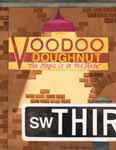 William Van Horn
"Voodoo Doughnuts"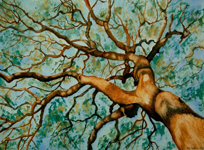 Mary Welch
"Branching Out"
Dona White
"Ole"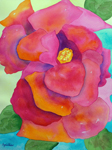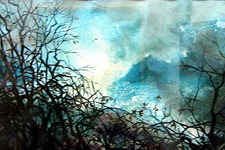 Jerry Williams
"Foxhollow"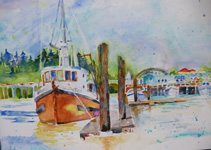 Charlene Wilson
"Rusty Buckets"