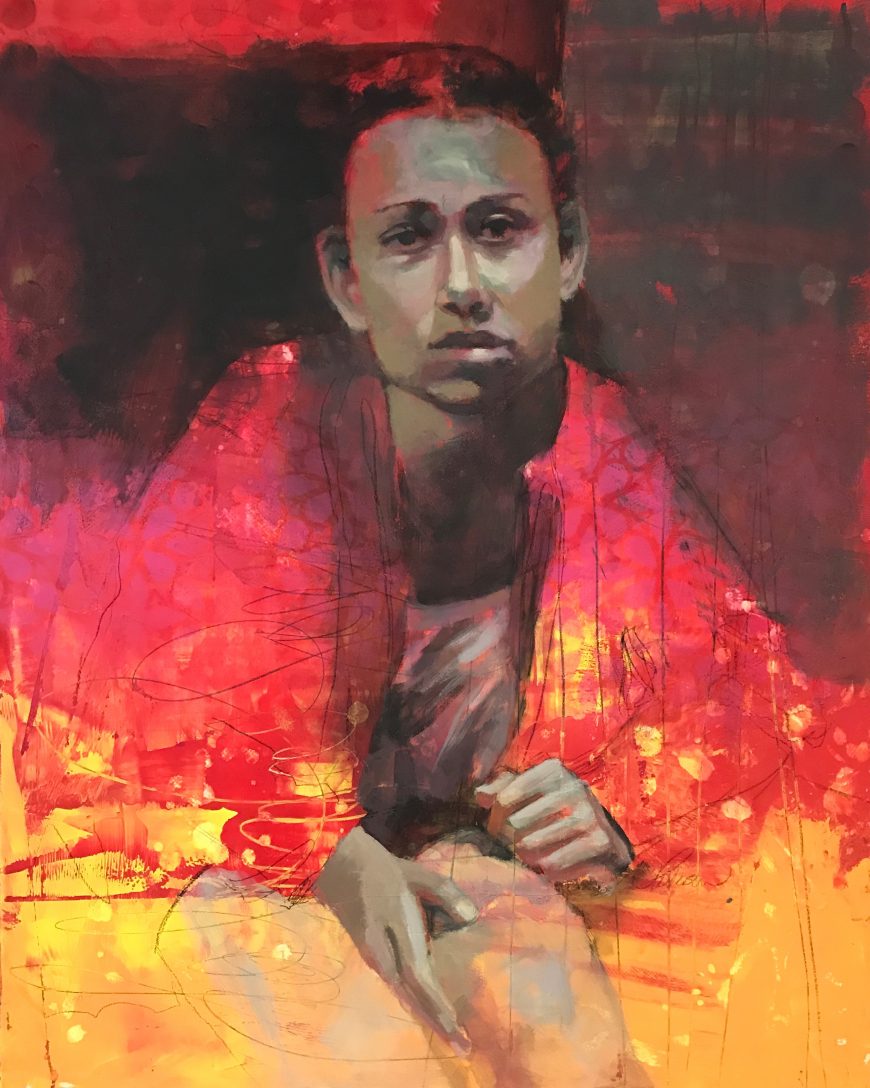 5-day Workshop, April 8-12, 2019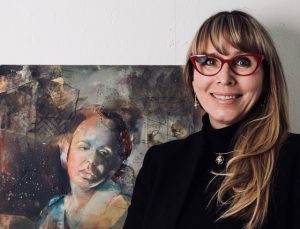 Are you intrigued by the process of using mixed media to build an alluring, captivating surface on paper, canvas or board? As painters, we work on two-dimensional surfaces to communicate our ideas. The choices in the supports, medias and techniques are endless and their exploration is a seductive process!
Create texture and add depth to your paintings with Jean Pederson in this 5-day experimental workshop following the Spring Convention.
Using a variety of acrylic mediums, learn to build up interesting surfaces and intriguing grounds that can be used within your paintings or as a base for finished work. Explore techniques to achieve a variety of effects, including layering, texturizing, glazing, and more, and then use these ideas to develop finished pieces. We will be mixing it up and exploring with gesso, acrylics, inks, mark making tools, collage and much more. These techniques can be applied to a variety of subject matter, styles and surfaces to create your own unique artistic statement.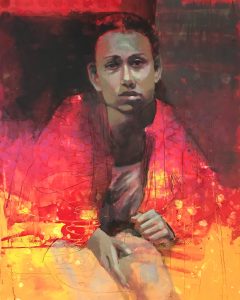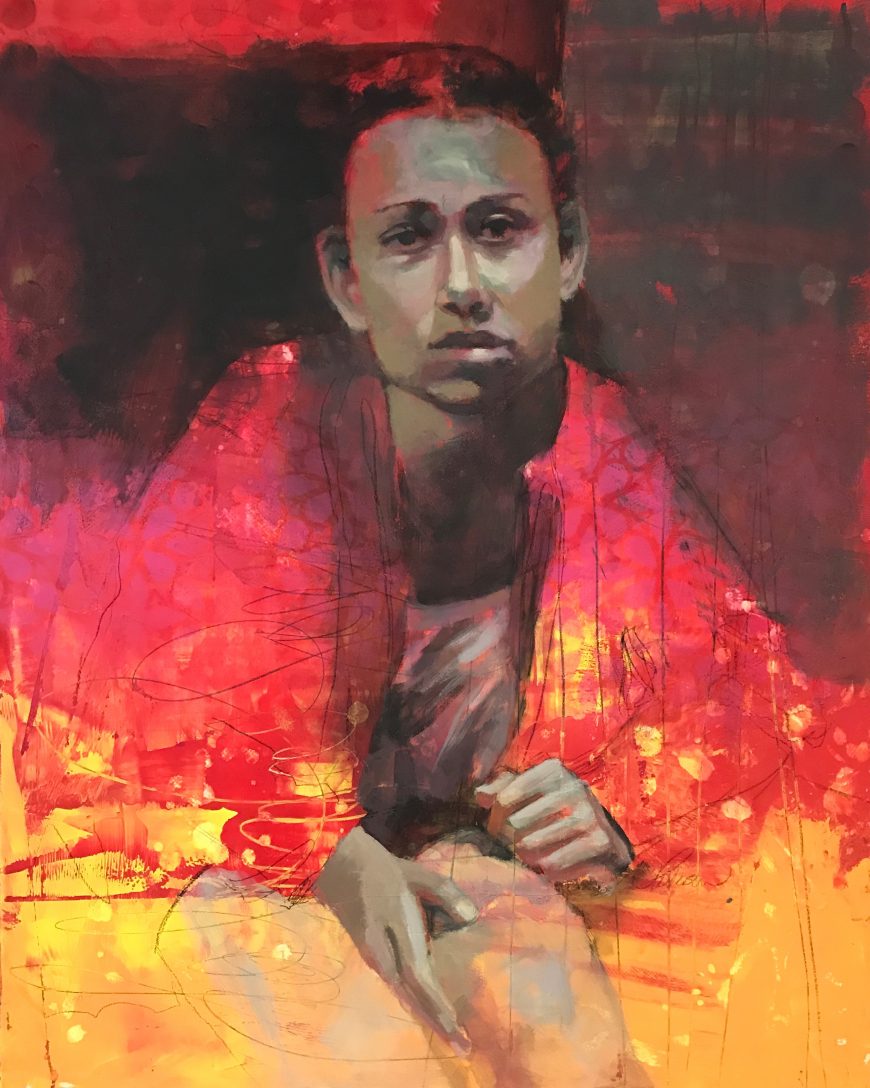 You will be encouraged to take risks and work beyond your traditional practice in pursuit of your own personal language. Bring ideas for subject matter that interest you. Jean will focus on both abstracts and referential imagery.
Jean Pederson has been painting for more than twenty years, balancing her strong teaching abilities, and writing with her continuing aspiration to convey her ideas in visual form.
Her traditional practice includes referential imagery of people, still life, landscape and abstraction. Although Jean is well known for her mastery of watercolors, mixed media has become an important venue for her creative expression, and the layering of a variety of media offers Jean an assortment of possibilities within her work; quality of edge, line and texture all play a role within her imagery.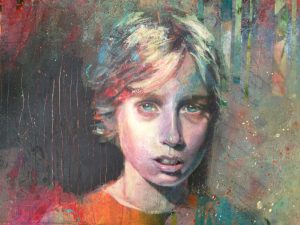 Jean has been honored with numerous National and International awards over the years and has work placed in the Royal Collection in Winsor, England. Jean was the first recipient of the Federation of Canadian Artists Early Achievement Award, granted for her many honors, awards, and international writing to promote art education, and consistent, exceptional painting. Her work has been exhibited internationally in China, London, England, Stockholm Sweden, New York – United Nations, San Francisco, Mexico and across Canada.
She has completed a body of work for Public Exhibitions dealing with changes within the social fabric of Rural Canada. A traveling exhibit, Farm Fragments, an eclectic work of paintings, photography and sculptural installations, represents all that was left from 100 years of farming in Jean's family. In addition to international exhibits and commissions, Jean's work has been placed in public, corporate, and private collections, and numerous publications.
Jean is the author of Expressive Portraits: Creative Methods for Painting People, and Mixed Media: Painting Workshop. Learn more about Jean Pederson by visiting her website: www.jeanpederson.com.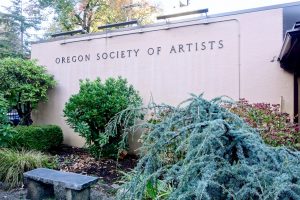 LOCATION:  The Jean Pederson 5-day workshop will be held at the Oregon Society of Artists, at 2185 S.W. Park Place, Portland, OR 97205. OSA website: https://www.osartists.org
Bring either your own lunch that can be stored in the mini-kitchen, or enjoy walking the quarter-mile downhill on SW Vista Street to Burnside Street.  Nearby are Zupan's Market, Elephant's Deli, and Lovejoy Bakers.  With comfortable walking shoes, continue on NW 23rd Avenue, and browse Nob Hill, with its Victorians, big-brand stores, vintage shops, local designers, and a number of eateries at various price-points. Explore neighborhoods here:  https://www.travelportland.com/things-to-do/neighborhoods-regions/
REGISTRATION: Register before February 1, 2019 for Jean Pederson's 5-day workshop, from Monday thru Friday, April 8 thru April 12, from 9:00 am to 4:00 pm. In the event that more than 25 registrations are submitted before the deadline date of February 1, all registrations will be placed in a random drawing, and names will be listed in the order as drawn. Registrations beyond 25 will be placed on a waiting list in the order as drawn. In the event of cancellations, persons listed on the waiting list will be notified in the order listed.
See information and Registration Form on page 23-24 of the November 2018 Watermark.
CURRENT ACTIVE MEMBERS AND SUBSCRIBERS: Fill out the Registration Form and mail with a $475 check payable to:  WSO, and mail to: WSO Treasurer, PO Box 6675, Portland, OR 97228.
If the workshop is not filled by February 1, 2019 by current Active and Subscriber Members, registration will open to non-members. Non-members must also apply for Subscriber Membership and pay the $35 Subscriber fee in addition to the workshop fee ($510 total fee).
Workshop Cancellation Policy: Cancellations will be accepted prior to March 25, 2019. (14 full-days prior to the beginning of the workshop). Cancellations after March 25 will be refunded only if the workshop fills and a replacement participant is found. Exceptions may be made in the event of serious illness, accident, or death in the family.  All refunds, less a $25 processing fee, will be mailed after the workshop. (See WSO Policy II.C.2 Workshops, a-d.  WSO Membership Roster Handbook.)