Michael Holter will be the instructor for our 5-day Workshop from April 4 to April 8, 2022.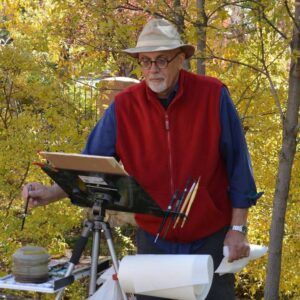 If you wish to practice or learn to paint more loosely in an impressionistic style, this Workshop is the place for you.
In his workshop you will learn Michael's approach to the painting process from initial drawing and value studies through to completed painting.
His statement about his work:
"My work is impressionistic. I like to represent people or places and allow the painting to evolve from the structure of what is recognizable. The challenge is to balance the care needed to make the representation interesting … and perhaps believable, with the freedom, looseness and painterly quality that makes paintings so unique and expressive"
Hope to see you there!