October 10-13 – Linda Kemp
Registration is now open for this workshop!
Linda Kemp is internationally recognized for her unique contemporary watercolors and acrylics. Her innovative use of negative painting is the focus of her two best-selling books, Watercolor Painting Outside the Lines and Simplifying Design and Color For Artists. Linda is featured in art publications, video and internet forums, with over 1.5 million YouTube views.
She is honoured to be a Life Member of the Canadian Society of Painters in Water Colour (CSPWC), the Ontario Society of Artists (OSA) and a Life Member of the Society of Canadian Artists (SAC). Her award-winning paintings are in collections around the world, including The Royal Collection, Windsor Castle, U.K.
In 2008, Linda was awarded the A.J. Casson Medal for Outstanding Achievement in Water Colour, the top award for the CSPWC National Exhibition, Open Waters. In 2005, she was awarded Woman of the Year for Arts and Culture.
Linda instructs at symposiums and workshops throughout Canada, the United States, the United Kingdom and France and now online. She has served as juror for numerous national and international exhibitions, including the 2020 Women in Watercolor International Juried Competition.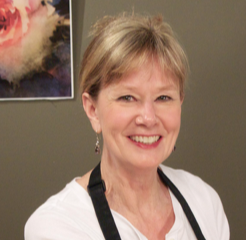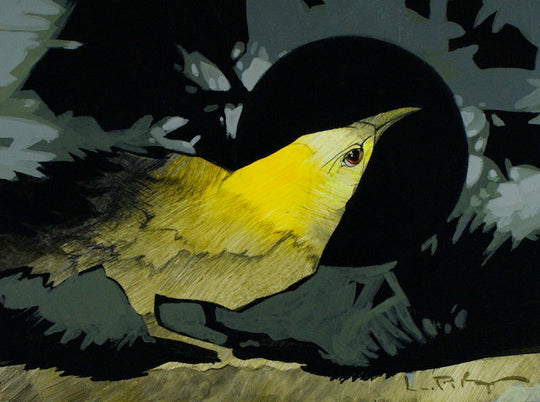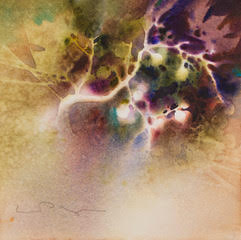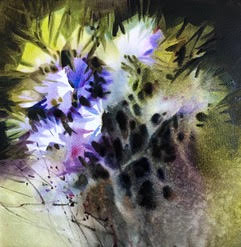 yellow bird follows a song
04JurorLindaKemppainting1
horse considers the horizon
Workshop Preview: Negative Painting Addicted
Negative painting is an innovative approach to creating works of art and a fun exercise for your brain as you explore painting outside the lines!
All shall be revealed as Linda guides you through this artistic investigation of techniques that transform imagery into evocative, stylized paintings that are built with layers of negative shapes. Tactics for interpretation of subject matter, negative painting strategies, simplified design and basic color concepts, along with "seeing" for painting, are essential topics in this program.
In step-by-step lessons you will learn strategies for painting landscapes, nature's patterns and florals. You will discover secrets for making remarkable underpaintings, how to start, build and complete your original, unique artworks.
This stimulating workshop offers demonstrations, prepared notes, and individual painting time guided by friendly advice. You will take home several small studies and finished pieces and gain skills that will make you a more capable, accomplished painter.
Think positive with negative painting – it's addictive!
This program is suitable for all levels, although some painting experience is recommended.
The WSO workshop will be held at the Kroc Center.