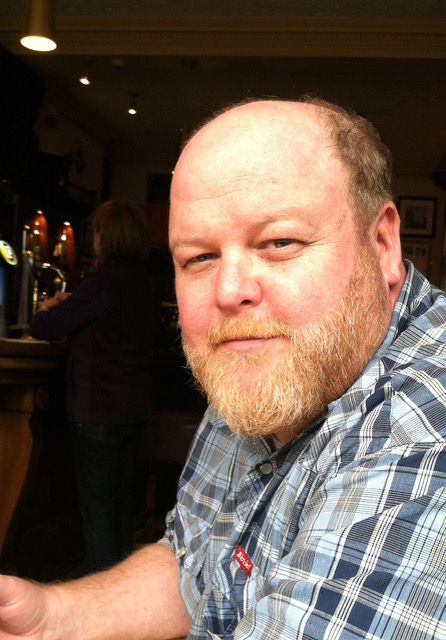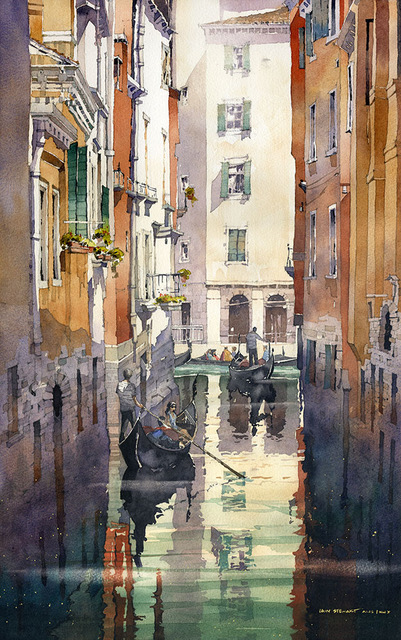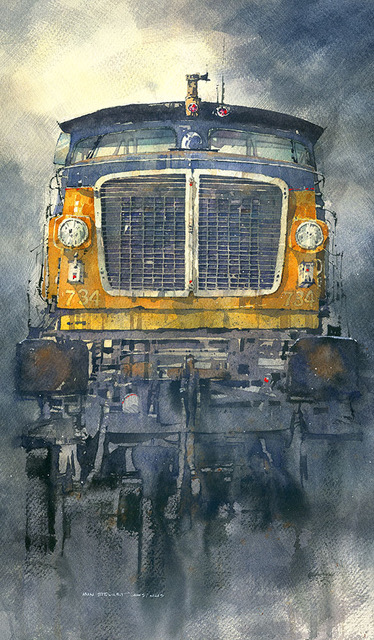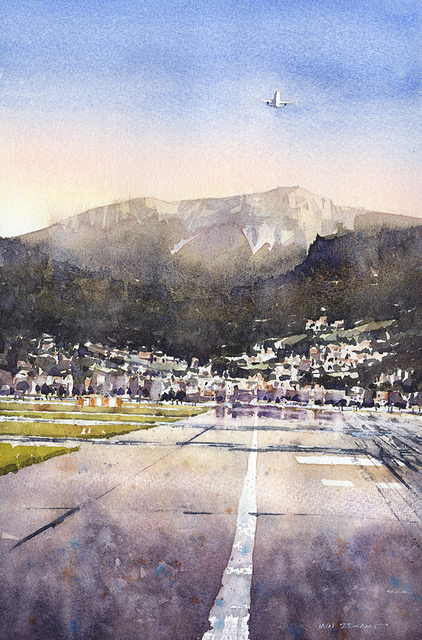 JurorIainStewart
Ian Stewart,
juror and
workshop leader
JurorIainStewsrtPainting-citystreet-OhtobebackinthelandofCoca-Cola
Oh, To Be Back
In the Land
JurorIainStewartpaintingtrain
JurorIainStewartpaintingOurLadyofParis
JurorIainStewartPainting-airport
Ian Stewart Workshop
October 4-8, 2021
Registration begins online August 1, 2021
We hope you are getting excited about the upcoming convention and juror's workshop! We are so lucky to receive instruction at this world class level. It has been a long time since we have been able to get together. So, let's gather, learn, and have fun.
Our Juror for this October's Convention is Iain Stewart, an internationally recognized award-winning artist. In addition, he is an architectural illustrator with international clientele. But don't let this intimidate you beginners out there because, in Iain Stewart's own words, "A truly great workshop will lead you to being surprised at what you are capable of and invigorated to explore further!" The supply list for the workshop can be found here.
What makes this workshop particularly exciting is that Iain is not only an exceptional artist, he is a highly experienced art instructor. He teaches watercolor and design drawing at Auburn University's School of Architecture. He has workshops all over the United States and abroad, and online. In addition, he has recently released his latest book, "En Plein Air, Light and Color." His unique combination of skills will give you a clear step-by-step process based on design and focused on helping you find or clarify your own artistic voice.
From Ian
Together we will cover all aspects of how I work to keep my paintings lively and gestural. It's quite easy to get bogged down in detail and for me the perfect tool is the sketchbook. We will work both in our books and on traditional watercolor paper covering a range of subject matter and scenes. I believe that a workshop without the worry of success typically leads you just there. Learn how to let go of the fear of ruining a painting and take true joy in your work.

I will share my process to begin drawing with confidence, painting quickly, and breaking a painting down into understandable steps that you can repeat on your own. I typically cover how to treat painting water scenes, landscapes, and the urban environment in all of my workshops. My interest in these subjects is how man's hand has touched the earth and how my sense of "place" is explored. I find this practice to be unique to everyone and it is my intention to help you find your own artistic voice.

We will cover design, drawing, painting techniques, and finally an understandable way to put them all together. As an instructor I do not like to "pull rabbits out of hats"; I want you to understand my motivation at every stage of the process so that you can decide how you may choose to incorporate some of my techniques in your own work.

I believe a good workshop begins with a foundation built on freedom from fear and the importance of pushing yourself to new levels of expression. A workshop should not be about the instructor stunning you with their own work. It is about your experience. A truly great workshop will lead to you being surprised at what you are capable of and invigorated to explore further.

My very best,
Iain Stewart AWS / NWS
The supply list for the workshop can be found here.