42nd Annual Aqueous Media Exhibition
Lake Oswego, Oregon – Spring 2007
Juror: George James
Award Winning Paintings
The 20 Award Winning Paintings will comprise the Traveling Show.
All images appearing on this site are the copyrighted property of the artist. They are fully protected by U.S. and International Copyright laws, all rights reserved. The images on this site are for online viewing only and may not be copied, reproduced, manipulated, or used in any way for commercial or personal use without express written consent of the artist. Unauthorized usage and or reproduction of these images constitutes copyright infringement, is a violation of federal and international law.
Please click on a thumbnail to view the full size.
[well]
[span2 first="true"]Sweepstakes Award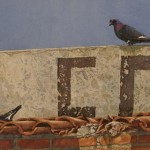 Bev Partridge, Springfield
"Manana"
15×22, $400
[/span2]
[span2]First Place Award


Pat Sans Soucie, Clackamas
"Construct"
30×22, $1200
[/span2]
[span2]Second Place Award


Preecha Promprabtuk, Sherwood
"Subconcious"
22×30, $2000
[/span2]
[span2]Third Place Award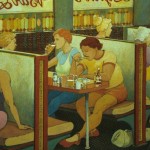 George Schoonover, Yachats
"After Pilates Cafe"
20×29, $2500
[/span2]
[span2]Fourth Place Award


Sunny Smith, Portland
"Early Winter I"
11×15, $350
[/span2]
[span2 last="true"]Fifth Place Award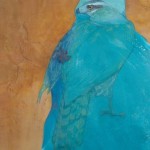 Lee Audia, Bend
"The Guardian"
20×28, $1200
[/span2]
[clear]
Achievement Awards
[span2 first="true"]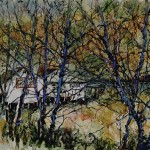 Leo Elligson, Florence
"Russel's Boat Dock"
20×26, $650
[/span2]
[span2]

Linda Terhark, Lake Oswego
"Summer Sunflowers"
22×30, $950
[/span2]
[span2]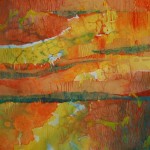 Lynda Hoffman-Snodgrass,
Phoenix
"Strata"
21×29, $1600
[/span2]
[span2]

Goly Ostovar, Ashland
"Relaxing with a Bowl of Cherries"
16×14, $2500
[/span2]
[span2]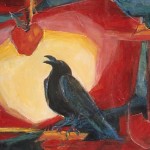 Phyllis Meyer, Beaverton
"Temptation"
14×20, $750
[/span2]
[span2 last="true"]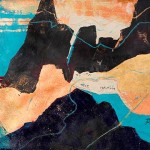 Bernie Herr, Florence
"Pond Memory"
18×24, $600
[/span2]
[clear]
[span2 first="true"]

Linda Kaye, Springfield
"The Guitar Player"
21×14, $675
[/span2]
[span2] [/span2]
[span2] [/span2]
[span2] [/span2]
[span2] [/span2]
[span2 last="true"] [/span2]
[clear]
Awards of Distinction
[span2 first="true"]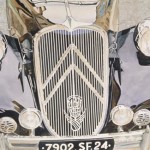 Kria Preslan, Lake Oswego
"Cars I'll Never Own #1"
22×29, $550
[/span2]
[span2]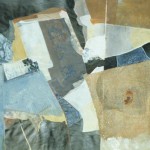 Marge Moore, Salem
"Saturday Choices"
22×30, $700
[/span2]
[span2]

Ari Foote, Lake Oswego
"Ascension"
13×13, NFS
[/span2]
[span2]

Charlotte Peterson,
Central Point
"Golden Girls"
30×22, NFS
[/span2]
[span2]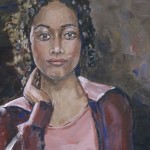 Gayle Ryan, Milwaukie
"Mirror, Mirror…"
11×15, $650
[/span2]
[span2 last="true"]

Jacque Brown, Eugene
"Sunset Supper"
20×20, $700
[/span2]
[clear]
[span2 first="true"]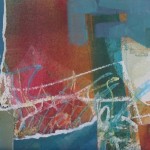 Nancy Block, Medford
"Pulsating Light"
8×10, $500
[/span2]
[span2] [/span2]
[span2] [/span2]
[span2] [/span2]
[span2] [/span2]
[span2 last="true"] [/span2]
[clear]
Peoples Choice Award
[span2 first="true"]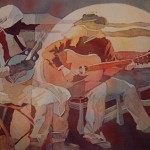 Helen Brown, Sunriver
"Moon Jam"
15×20, $850
[/span2]
[span2] [/span2]
[span2] [/span2]
[span2] [/span2]
[span2] [/span2]
[span2 last="true"] [/span2]
---
[span2 first="true"]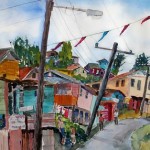 Charlie Anderson, Lincoln City
"Cook Street"
15×21, $475
[/span2]
[span2]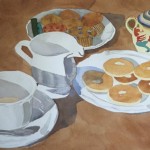 Sally Bailey, Astoria
"Afternoon Tea"
11×14, $500
[/span2]
[span2]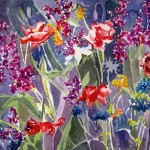 Mary Fran Anderson, Tualatin
"Night Life"
14×22, $575
[/span2]
[span2]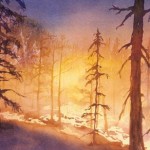 Connie Athman, Sandy
"Wildfire"
14×21, $600
[/span2]
[span2]

Carol Barnet, Tigard
"Looking South"
30×22, $600
[/span2]
[span2 last="true"]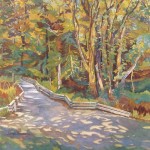 Sarah Bousma, Portland
"Heading Back"
21×19, $975
[/span2]
[clear]
[span2 first="true"]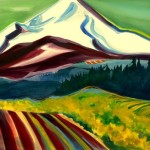 Sally B. Bailey, Mt. Hood
"Upper Valley"
20×28, $1200
[/span2]
[span2]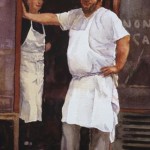 Sue Bennett, Jacksonville
"The Butcher and Baker"
14×10, $700
[/span2]
[span2]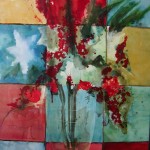 Gerry Jay Boyer, Oregon City
"In the Red"
29×21, $500
[/span2]
[span2]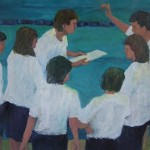 Kathleen Buck, Sherwood
"Officials Conference"
15×22, $500
[/span2]
[span2]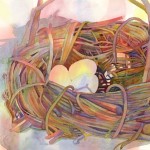 Anne Brooke, Jacksonville
"Putting All My Eggs in One Basket"
19×28, $700
[/span2]
[span2 last="true"]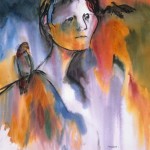 Mary Calvin, Portland
"Bird Woman"
24×18, $550
[/span2]
[clear]
[span2 first="true"]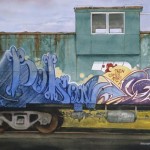 Richard Durden, Beaverton
"This Is Me Living"
19×27, $1600
[/span2]
[span2]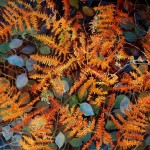 Deborah Ann Dawson, O'Brien
"Autumn Lace"
22×30, $1200
[/span2]
[span2]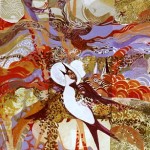 Leslie Cheney-Parr, Sandy
"Feeding the Nest"
15×10, $$350
[/span2]
[span2]

Stephen Ferris, Portland
"Tuba Christmas"
17×23, $1100
[/span2]
[span2]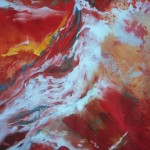 Jayne Ferlitsch, Tigard
"Rushing to Rest"
30×22, $500
[/span2]
[span2 last="true"]

Sharon Guinn, Gold Beach
"Schmid"
19×15, NFS
[/span2]
[clear]
[span2 first="true"]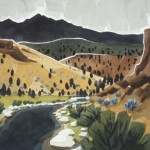 Allen Greene, Portland
"Owyhee V"
18×25, $700
[/span2]
[span2]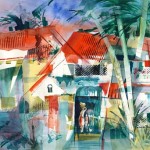 Dodie Hamilton-Brandon, Medford
"Sayulita"
22×28, $900
[/span2]
[span2]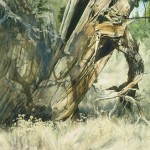 Lane Hall, Medford
"Time"
21×23, $1600
[/span2]
[span2]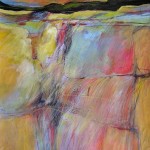 Judy Hoiness, Bend
"Western Landscape #11"
30×22, $1400
[/span2]
[span2]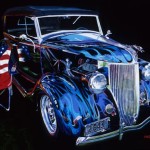 Mike Hill, Gresham
"Gone to Iraq"
25×32, $1800
[/span2]
[span2 last="true"]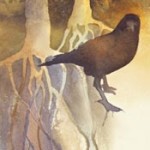 Barbara Johnson, Sandy
"The Messenger"
26×10, $500
[/span2]
[clear]
[span2 first="true"]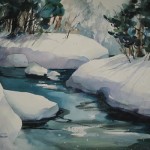 Marge Eaton Johnson, Tigard
"Pristine"
14×22, $600
[/span2]
[span2]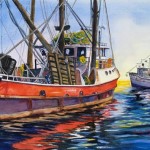 Betty Hoke, Oregon City
"Newport Crossing"
16×22, $500
[/span2]
[span2]

Cynthia Holloway, Oak Grove
"Mountain Borealis"
29×22, $750
[/span2]
[span2]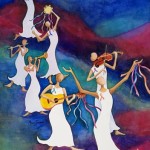 Marjie Johnson, Lake Oswego
"Ribbons of Life"
29×21, NFS
[/span2]
[span2]

Diana Johnston, Lake Oswego
"Stained Ceramics"
14×10, $500
[/span2]
[span2 last="true"]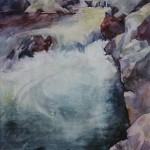 Doreen Lindstedt, Rockaway Beach
"Headwaters"
30×22, $1100
[/span2]
[clear]
[span2 first="true"]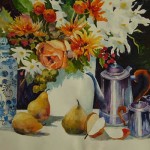 Shirley Lehren, Portland
"Pewter and Pears"
20×14, $500
[/span2]
[span2]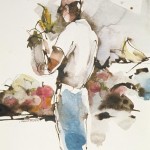 Deborah Marble, Lake Oswego
"At the Market"
15×12, $400
[/span2]
[span2]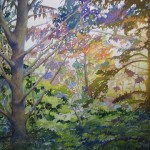 Jaqueline Lukowski, Eugene
"Afternoon Sunrise"
21×29, $700
[/span2]
[span2]

Vicki Mintkeski, Portland
"Farm Stay"
15×20, $400
[/span2]
[span2]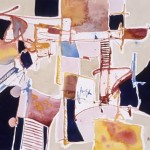 John Maslen, Portland
"Mazing"
20×28, $1900
[/span2]
[span2 last="true"]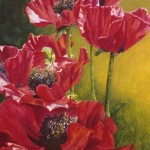 Lucinda Potter, Tualatin
"Red Poppies"
20×14, $1800
[/span2]
[clear]
[span2 first="true"]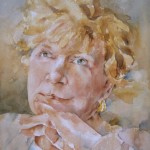 Molly Reeves, Lake Oswego
"Rising"
15×11, $650
[/span2]
[span2]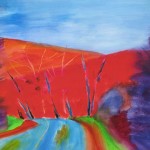 John Mohney, Portland
"Back Road"
16×22, $700
[/span2]
[span2]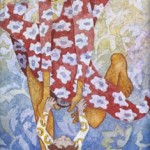 Kara Pilcher, Boring
"Shake'n a Leg with Mommy"
16×8, $750
[/span2]
[span2]

Pat Renner, Gold Beach
"Dissonance"
22×15, $800
[/span2]
[span2]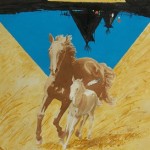 Kemper Rostad, Wilsonville
"Little White Feather"
27×19, $900
[/span2]
[span2 last="true"]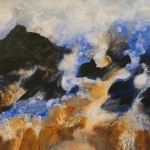 Rob R. Robinson, Albany
"Meeting of Land and Sea"
11×15, $295
[/span2]
[clear]
[span2 first="true"]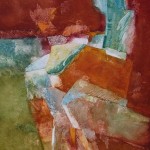 Linda Rothchild-Ellis, Scappoose
"Last of Autumn"
28×20, $1000
[/span2]
[span2]

Sam Rouslin, Salem
"Grand Canal II"
13×19, $600
[/span2]
[span2]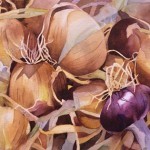 Sally Schwader, Eugene
"The Purple Onion"
13×21, $495
[/span2]
[span2]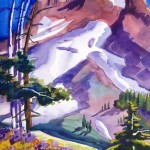 Susan Spears, Lake Oswego
"Mt. Hood Timberline"
22×15, $400
[/span2]
[span2]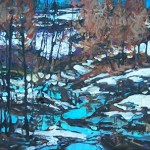 Kim E. Smith, Prineville
"After the Burn, the Spring"
24×39, $800
[/span2]
[span2 last="true"]

Helen Trayle, Portland
"Sunset"
18×12, $400
[/span2]
[clear]
[span2 first="true"]

LaVonne Tarbox-Crone, Eugene
"After the Cut"
29×21, $1800
[/span2]
[span2]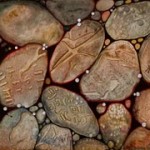 Lynne Taylor, Gaston
"Pearls among the Rocks"
12×32, $850
[/span2]
[span2]

Virginia Stull, Tigard
"Blues in Harmony"
20×29, $850
[/span2]
[span2]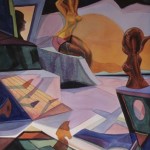 Ted Vaught, Portland
"Golden Triangle"
29×21, $1000
[/span2]
[span2]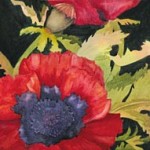 Lory Cogan Utz, Roseburg
"Oriental Poppies"
9×23, $400
[/span2]
[span2 last="true"]

Ed Tryk, Eugene
"Touring Palm Springs"
22×30, $650
[/span2]
[clear]
[span2 first="true"]

Bruce Ulrich, Beaverton
"Blue Ground"
11×11, $350
[/span2]
[span2]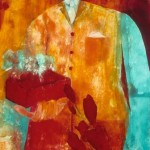 Liz Walker, Portland
"The Suitor"
19×13, $700
[/span2]
[span2]

Chris Keylock Williams, Portland
"Take a Chance"
21×29, $1000
[/span2]
[span2]

Irene Young, Florence
"Earth Forms"
15×19, $500
[/span2]
[span2]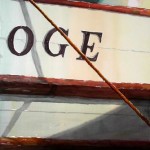 Horst Wolf, Brookings
"OGE"
22×15, NFS
[/span2]
[span2 last="true"] [/span2]
[/well]